Fiji Fast Track
Airport Meet and Assist
Fiji Airport Assistance with fast track at Nadi NAN
CHECK PRICE
BOOK NOW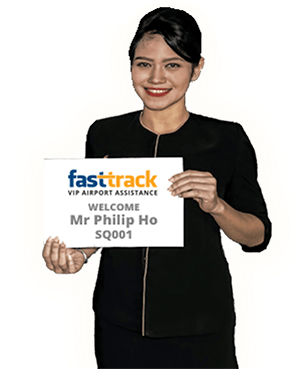 Fiji Airport Assistance. Meet and Assist services at NAN airport
Fiji's Nadi (NAN) airport can get busy when several aircraft arrive so booking a Meet and Assist Service can make passing through the airport faster and easier. Fiji Airport Assistance local greeters help bypass the lines and make for a quick arrival, a smooth departure, or a successful connection.
Fast Track's service in Fiji will add a luxury feel, usually reserved for VIPs. It starts with an airside greeting at the airbridge, and fast-tracking help through border controls. Our reservation team will help you book the exact service you need.
Meet & Greet service in Nadi International Airport. Fiji Airport Assistance
On arrival Fiji Fast Track's English speaking greeters will meet you near the air bridge. They will assist you through any passport or visa control, and escort you to the baggage and customs area. They will help find your driver, or if you booked a connection, check in for your next flight.
On departure, they will contact your driver, will assist you through check-in and immigration, and will take you to your airline lounge or the boarding gate.
For connections, the greeter will meet you near the air bridge and will guide and escort you through the arrival, departure and transfer processes needed for your connection, right through to your airline lounge or the gate.
For more than 10 years our Airport Assistance and Booking Team has assisted thousands of travellers pass smoothly through busy airports, including at Fiji. Before you book, Fast Track's tools and expert staff will help you understand and choose the exact service you need at the lowest cost.
Fast Track services are available to any traveler, on any airline, and in any cabin class, and in all major airports around Asia, the Middle East & Africa.  In Fiji we serve the airports NAN and offer travelers VIP meet & greet concierge assistance in each of those airports' international and domestic terminals.
Nadi International Airport (IATA Code NAN) is the main airport and serves much of the South Pacific Islands. The airport is on the west side of Viti Levu, Fiji's main island, about 10km (6 miles) from Nadi city.
It is 192km (119 miles) from Fiji's capital, Suva. Nadi became the main airport for Fiji due to its drier west coast location. With the development of tropical resorts in the neighbouring Mamanuca Islands and upscale Denaru Island, Nadi become the hub of Fiji's tourism.
In 2016, Nadi Airport handled just under 2 million passengers, of which 97% were international visitors and 85% were tourists. Most passengers are from New Zealand, Australia and Asia with limited flights to Europe and the USA. The terminal can be busy with long queues at times.
Waiting passengers are entertained with musical bands and swaying dancers which add their own unique charm to the airport. Our Fast Track Immigration Service and Meet and Assist are the best way to cut through the lines, getting passengers into and out of the airport in the fastest possible time.
The original airstrip in Nadi was built in 1939 by New Zealand. During WW2 it was called "Naval Air Facility Nandi" by the US Navy.
The first tarmac runway was not constructed until 1946. Following that, Fiji became a significant refuelling stop for flights and established itself as the Crossroads of the Pacific. It now has two runways, the longest being 3,273m (10,739 feet).
Nadi is the hub for Fiji Airways which serves airports throughout the Southwest Pacific. The airport offers basic services including ATMs, business lounges, Wi-Fi, café, bar and two duty free shops.